FLOW!!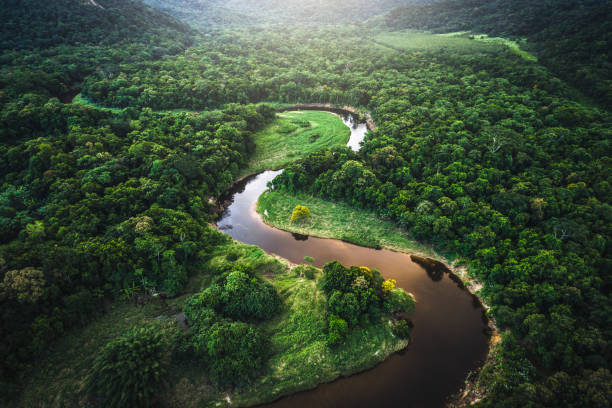 Summer Term
It's great to be writing this, knowing we will all be back in class after our Easter break!
Class 3 is definitely the place to be if you want to go with the flow!
FLOW! From humble beginnings, the river flows down the mountain and into the sea. Pull on your wellies and wade right in. How deep does it go and how fast does it travel? What soil types can you find by the river? Which animals make their homes there? Let's get down to the river bank and find out. Now hop on an imaginary boat and travel some of the world's most majestic rivers – the Ganges, the Thames, the Amazon and Nile – and keep a journal as you follow their course. Time to investigate. As part of the local news team, it's your task to track down the source of some mystery pollution. Where did it come from and who is to blame? Let's meander through the world of rivers, taking a dip into their watery world.
This half term, we'll visit a local river to find out what lives there, where the river is going and how fast it's travelling. At the river, we'll collect soil samples and look for river creatures. We'll examine the samples at school to investigate how soil is formed. Using our creativity, we'll write journals as river travellers and journey on an imaginary boat to rivers around the world. We'll make working models of water wheels, investigate the water cycle and use natural materials to make models that demonstrate river formation. Our descriptive river poetry will capture the movement of water, and we'll mix watercolours to create beautiful paintings in art. Our map reading and research skills will help us to find out about world famous rivers and learn more about the little river running through our village.
At the end of the project, we'll create a newsflash to explain what we've learnt, build a bridge and use our new pond area outdoors to learn about all of the wonderful wildlife that lives there.
How you can help your child prepare for their project
Rivers are interesting places that are full of life. Why not visit a local river or stream together to spot river plants and creatures? You could also use online maps to zoom in on famous rivers around the world. Alternatively, take soil samples from your garden and look closely at their colour, texture and content.
Here are a few reminders about our week:
PE – Monday & Thursday afternoons – please come to school in your PE kit and be ready for PE. We will be doing basket ball this term. As the season changes we are bound to experience warmer weather but if it is still chilly and wet please dress appropriately as we will be outside as much as possible. Trainers are essential as plimsoles just can not cope for outdoor sports.
Music – Year 4s you  will continue your brass lessons with Tony on Tuesday afternoons. Your lessons are every other week (due to Covid).
Finally, thank you for all your continued support and engagement with our class topics. Unfortunately, we are not encouraging the children to bring 'extra' topic related or show and tell items in at present (again due to Covid!).
Best wishes and kind regards.
Mrs Lander & Mrs Bradding